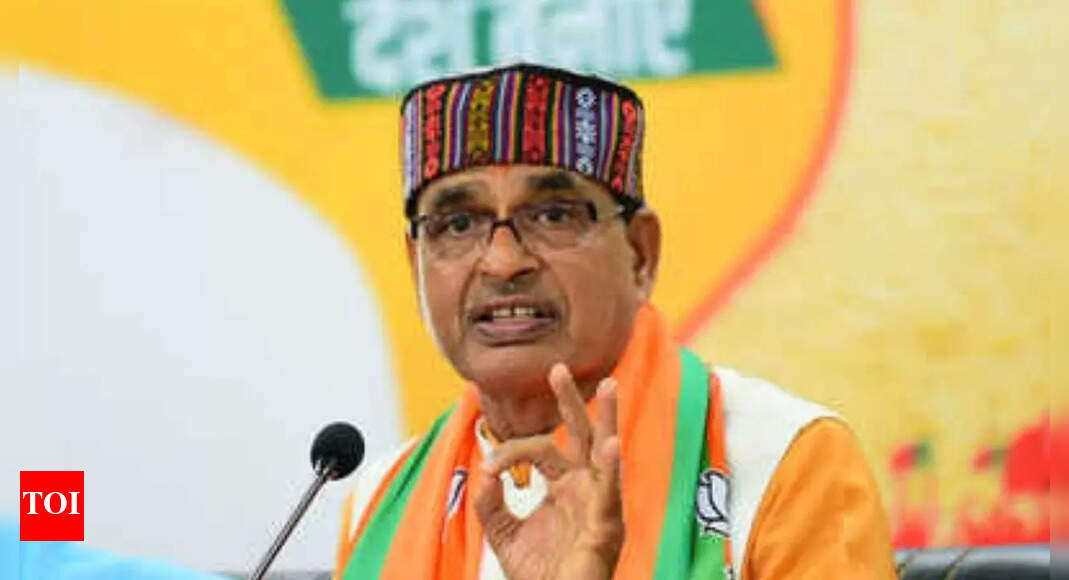 Yoga will be an integral part of the school curriculum: Shivraj | Bhopal News
BHOPAL: Chief Minister Shivraj Singh Chouhan said on Tuesday that yoga will be developed as a sport and included in the curriculum of schools. Addressing a meeting of the task force constituted for the implementation of the National Education Policy (NEP) 2020 in Mantralaya, Chouhan said that a yoga commission will be formed in the state for its propagation.
Integrating yoga education at the school level will help make teaching interesting and promote student well-being. The purpose of education is to transmit knowledge, skills and values ​​of citizenship. The implementation of effective methods of imparting moral education, as well as vocational education under the NEP, will be ensured in the state, Chouhan said.
The CM said that it is necessary to establish the dignity of work in the minds of students. Over the years, the educational system has reduced the tendency to work.
The NEP contains clear provisions that encourage the learning of local skills and professional crafts. These activities will help to instill in students the prestige of work and the respect of people who engage in blue-collar work.
The CM said that "Chalo Abhiyan School" should be launched not only for school admission but also for class 5-6 and class 8-9 admission. It is necessary to reduce the number of dropouts in classes 6 and 9.
National President of Vidya Bharti Ramakrishna Rao suggested that books be developed linking the global scenario with local conditions. There is a need to positively orient teachers and focus on their digital literacy. The education system should be developed based on Indian culture, life values, traditions and Indian education system.
National Secretary General of Vidya Bharti Ram Aravkar said the Department of Women and Child Development and
School Education
will have to work together on early childhood care and education.
State Minister for School Education, Inder Singh Parmar, said that within the task force formed for the implementation of NEP in the state, four umbrella groups for the state curriculum and 25 focus groups were formed at the state level for the development of the state curriculum framework. The working group has 24 unofficial members and 26 government members.
Other topics discussed were ongoing activities in the direction of early childhood care and education, literacy and basic knowledge, curricula and teaching practice in schools, reduction of school dropout rates, education expansion, teacher training, equitable and inclusive education, among others. .