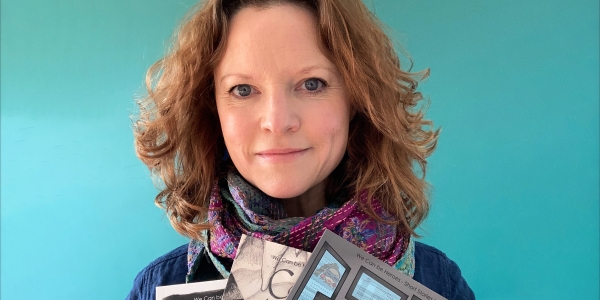 The 10 questions of Tes: A teacher who defends diversity in textbooks
Shirley-Anne Brightman is a Learning Leader at the Glasgow Improvement Challenge. She also runs the Social Enterprise Project at St Albert Primary School, which publishes stories with BAME characters that have been co-written by professional writers and the school's pupils and parents.
She talks about how important it is for children to see people like them in books, why teachers should stick to their guns, and how primary education could be transformed.
1. What I wish I had known when I started teaching
I wish I had known how much I would love that, how proud I would be to tell people that I am a teacher. I had a wide choice of potential careers and tried another before realizing I was called to teach. I think it's the most important work in the world, making a tangible difference in children's lives and communities. I wish I had started my career with the repertoire of teaching strategies and skills I now have – but this necessarily evolves over time.
2. The most important qualities a teacher or school leader needs are…
A delicate combination of excellent knowledge of the subject, very high expectations of the potential and compassion of children. And the biggest of these is compassion: when you take the time to get to know each child and understand their barriers to knowledge, then you can find ways to unlock them.
Headteachers have a very complex job of balancing the demands of government policy, staff teams, parent and student needs. I had the privilege of working for two visionary leaders whose very different leadership styles both worked for the contrasting schools and school systems in which they worked. It's about being responsive and designing the program to meet the needs of the children in your school. At St Albert, the school's motto is "Creating Consciousness Driven Communities", and staff strive to provide a culturally appropriate curriculum – social enterprise work was part of this vision. Students at the school come from families in the South Asian diaspora: 85% of children are non-white and 79% speak a different language at home. The children couldn't see themselves in the books available to them, so we wrote our own and raised funds to completely overhaul the school library and reading book stock.
3. The most important lessons I learned doing this job are…
Look for reasons beyond behaviors and, even if you can't find reasons, always treat people (colleagues, students, parents, bosses) with kindness. During my initial teacher training, an inspiring school leader spoke to my cohort of Teach First trainees and told us this: you will never know what else is going on in people's lives and their reactions probably have nothing to do with you. The development program has harnessed this thinking for how we deal with children's behavior, but I think it's important to remember this for adults as well. Teaching is a job under pressure, teachers are stretched, stressed and engaged in an emotional role with a very high level of responsibility. As leaders, especially when we may have left the "smoky face" of the classroom, it is so important to remember this and always offer support and compassion.
4. The best change I've ever made to my practice has been…
Ignore largely what others told me about what a given student could or could not do, and become an advocate for fluid groupings and group lesson structures. I learned from fabulous colleagues in my NQT [newly qualified teacher] how to be agile in assessing and grouping children on a daily basis. My class was never grouped into "top, middle, and bottom" or "circles, triangles, and hexagon" groups because my instinct was that it was wrong. How would I know who would need what type of support in this next teaching sequence? Constant rearranging, next-step grouping, and level playing field at the start of any new area of ​​learning builds trust in children and avoids labeling them. Many educational researchers (Tyner, 2009; Neumann, 2006; Reutzel, 2011; Pinnell and Fountas, 2009, to name a few) have proven the impact of this approach, but it is a culture change that must be defended.
5. If I could change one thing about Scottish education, it would be…
Not specific to Scotland but for the primary education sector I would restructure staff to allow staff to play to their strengths. It is almost impossible to find teachers who have excellent subject knowledge in all eight curriculum areas – we require that our teachers have obtained a diploma, it follows that most of them are specialized. While there are great benefits to having an "at-home" classroom and a teacher who spends most of their day with young students, I would say that with the exception of literacy and numeracy (in which all teachers should be excellent), other areas of the curriculum could be taught collegially across staff teams. I think this would lead to higher quality teaching in disciplines such as music, physical education, drama and science.
I would also look to invest heavily in computer-assisted learning of quick recall information like times tables and spelling that could be supervised by non-teaching staff while teachers would have quality instruction time with smaller groups. The Rocketship Public Schools model in the United States appears to be on track.
6. My most memorable moment as a teacher was…
the We can be heroes book launch last November. It was the culmination of 18 months of fantastic collaboration between authors, illustrators, pupils and a range of stakeholders including the Scottish BAME Writers' Network, Scottish Book Trust and Scottish Library and Information Council. The quality of the products (the books) we had written, illustrated and printed was beyond what we could have hoped for. The 150 copies we had on sale sold out within the first hour of launch and we had to quickly order a second print run to fill the same day orders. The students involved (both from St Albert and student illustrators from Holyrood RC Secondary School and Bellahouston Academy) were overflowing with pride – and that's all I want from my job.
7. The worst mistake I've ever made was…
Feeling that my two periods of maternity leave "interrupted" my career. I don't think a CPD could have taught me more about child development or how to relate to parents than becoming a parent.
8. My best advice for future teachers is…
Hold on to your guns. Most of the teachers I have met have gone into teaching with a passion and have a mission to help the children they teach. The work is so complex, so difficult, and so strenuous (even before pandemics and online learning from home) that teachers can burn out and lose sight of their goals.
9. When dealing with difficult students, my go-to strategy is…
"What am I doing that's not working for this student?" Ultimately, the job is to make sure all students feel safe coming to school and progressing in their learning. Whatever the challenge, be it a behavior, a language barrier, health issues or needing extra support, for me it just means that I have to change something in the how I plan and work with the student in question. This may be related to the classroom environment, the pace of the lesson or the timetable
10. The best CPD I've ever done was…
I am currently studying for a Postgraduate Certificate in Middle Leadership and Management at the University of Glasgow. It was a fabulous course that helped ground all my research experience and practice. I learned a lot about how to improve in my role and it was great to network with others at a similar stage in their career. I am also grateful to have developed skills in my previous career as a business development professional that contributed to my teaching career. Stakeholder management, building and maintaining partnerships, writing funding proposals and delivering training were all elements of my previous jobs. I realize more and more how much all my past professional experiences contribute to shaping my present and my future.