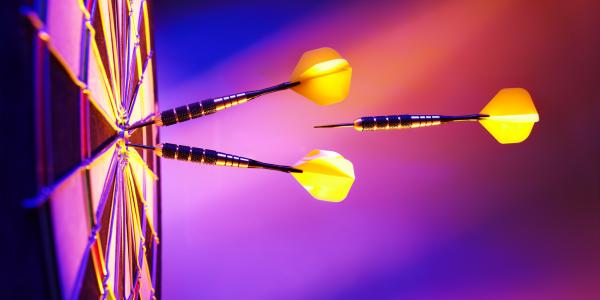 Digital skills: why coding should be the center of the school curriculum
[ad_1]
As "digital natives", our children are good users of technology – but what we really need to do is help them become future creators of technology.
A recent report by the Social Market Foundation concluded that the Scottish education system was 'stagnating'. While I believe the Scottish program offers young minds a wide range of learning opportunities, I think the report's suggestion that an injection of outside expertise would enhance student learning outcomes has merit.
Think, for example, of March, when the Scottish government launched its AI strategy (artificial intelligence), marking a new era in the country's digital evolution. It therefore seems opportune to explore how digital industries and collaborative research organizations, such as the National robotarium, can inspire and engage learners, supporting schools as they enter a new phase of post-pandemic education.
---
Coding: "Do more coding in schools or risk economic pain"
Background: Two-thirds of teachers "don't have the skills or tools to teach coding"
Quick reading: No need to teach coding, says Pisa ruler
Long read: Is teaching coding in schools unnecessary?
---
Over the past year and more of Covid, we have witnessed the growing presence of digital technology in children's learning, and at an increasingly younger age. It's safe to assume that this computer and technology immersion prepares young people for a digital future and teaches them the skills they will need.
Digital skills: the importance of teaching coding in schools
However, there is a largely unrecognized digital difference between technology users and creators. Therefore, it is vital to equip as many young people as possible with the skills they need to become the tech creators of tomorrow – it is these creators who will shape the future of technology and the world in which it operates. The larger and more diverse the pool of skilled young people to feed the digital workforce of tomorrow, the better for society as a whole.
Consider the three Cs: collaboration, creativity, and critical thinking – these are essential skills for education and for roles that design technology and develop digital solutions. These higher-order skills can be enhanced by an additional layer of learning (for example, teaching children to 'think-think') when applied to traditional curriculum subjects, but with a greater emphasis on learning. process rather than results.
Coding develops cognitive skills, problem solving and analytical thinking ("computational thinking"). By introducing and developing these abilities as early as elementary school, we are creating the building blocks and thought processes needed for robotics and AI. It's not about shifting traditional topics, but rather about changing the focus. Coding can sit comfortably alongside other topics, especially those with a creative orientation, enhancing the development of key skills across multiple channels.
The benefits of introducing coding skills earlier in the curriculum go beyond improving the skills of the future workforce. We need to offer the opportunity to be creators and not just users of technology to as many young people as possible, and to teach them life-saving skills. By raising the bar of high-level cognitive skills for everyone, young people will reap the rewards whether or not they end up entering the digital workforce.
The pandemic has highlighted many social inequalities, including a digital divide. As a nation it is vitally important that we nurture as large a pool of digital designers and decision makers as possible, in order to continue to compete globally, as Scotland is currently doing in the areas of robotics. , artificial intelligence and space.
As we reimagine education and rebuild our economy, incorporating coding skills into the Young Learner Curriculum will benefit not only young people, but the future Scottish workforce and society at large as well.
Professor Thusha Rajendran is a developmental psychologist at the National Robotarium, a global center for robotics and artificial intelligence based at Heriot-Watt University, Edinburgh.
[ad_2]